This is the fifth, I think, poll in the fifth album by "artists" A to Z series. Before this series I did a "Bands" fifth album A to Z series. I have tried to avoid collaborations (except the album title Collaboration), archival works, most posthumous releases and I have tried to stick with studio albums in these series. Also, I have stuck with ones included in Prog Archives. While I have tried to reference various sources, sometimes it can be confusing and expect some errors. I have tried to present a variety of styles for the artist names while highlighting various better known artists (ideally with fairly known and well-rated albums). Hopefully many here can find something to like, and please mention any others that fit and you like.
Feel free to vote for an artist's album in this list that you enjoy no matter how limited your knowledge, and despite how many you might enjoy. I have opted to not make this multiple votes, but of course one can mention all one likes (and even dislikes) in a post as well as any others not listed.
Notes:
1. Phideaux - The Great Leap (2006): I have included this as his fifth rather than sixth because he does not consider the debut "Phideaux Xavier: Friction" as a proper studio album but rather as a demo.
2. Shawn Phillips - Collaboration: I had to check around to try to ensure that Collaboration is not the kind of collaborative album that I am excluding from these. Seems he just chose to name it that way for some reason, but then most "solo" albums, the traditional ones, involve some collaboration. Even if it's not hiring musicians, but a producer. Nowadays there are more truly solo, do it all yourself, DIY releases.
3. Jean-Paul Prat: Technically this is a Masal album which is an ensemble and not, and I probably should have disqualified it. That said, I had planned to have it before without thinking it through, and I want to make an exception. It was one of my picks for the 2022 Collaborators poll, which might have doubly disqualified as that was another kind of collaboration.
4. Michael Quatro is the mascot for this round.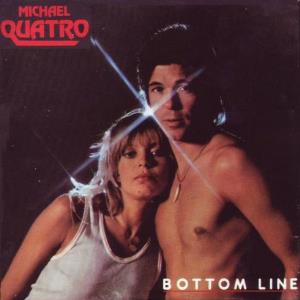 Edited by Logan - 0 hours 60 minutes ago at 01:58